Moving can be a hassling process if not done right. If you do it properly, you might actually enjoy it. it is no easy task to turn your entire house upside down, pack them in boxes and run out the door. It is way more than that. Coming up with a plan in advance will help you get everything done on time with not much effort. So here are a few easy steps to follow.
Get rid of stuff
If you take a five minute walk around your home, you might find an entire pile of stuff that you actually don't need. So first of all, you need to decide on the things you will take with you or throw away. Your new place might be smaller so it is important that you measure your furniture and take only the things that fit. Separate the stuff you don't need and decide what you can do with them. You might be able to sell some stuff online or have a yard sale. The extra cash will come in handy. You could donate some and throw away the rest. Whatever you plan on taking with you, pack them in plastic storage bins and keep them ready to be moved. Check this site offer a high standard and affordable plastic storage bins that will suit your requirements.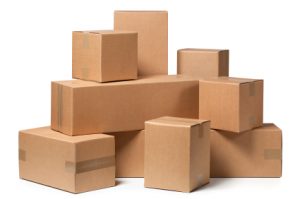 Pack for the move
You need to get a few bags, cardboard boxes and maybe a better food grade plastic storage boxes for your food items. Garbage bags and boxes and be bought at very cheap prices from your local grocery store. Some stores give them out for free. Have separate boxes for each room so then it will be easier to unpack. Label all of them so that you know which box goes where. Have a list of stuff that is included in each box. Have a box just for your essentials such as toothbrush, soaps, bed sheets etc. As soon as you move in your new home, you can straight away unpack it and leave the other boxes for later.
Book a van or mover
You can choose to move by yourself or get a professional mover. If you do not have much stuff, contact a minivan or lorry, book it in advance, bring it to your place on the day of the move, pack it accordingly and drive off. Make arrangements to drop the van off once you get there. A professional mover might cost you a bit more, but it will be very beneficial for you. They will know exactly how to pack your stuff, so that the fragile items are safe. They will also provide insurance and take full responsibility of your things. Some movers provide unpacking services too.